Certificates and quality marks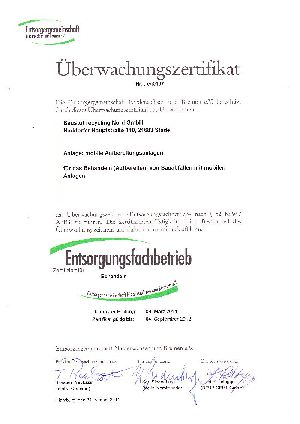 Certified by the waste disposal association Entsorgergemeinschaft Niedersachsen e.V. in the field of "waste treatment"

Your certified waste management company - specialised in processing - with its competent and regularly trained staff will counsel you in all matters of waste treatment. So you can save time and money right from the start.
In addition our staff carefully check the quality of your minerals and can point out difficulties and possible abnormalities at a very early stage. In this way they help to save resources as required by the German Recycling and Waste Act.
Using the services of our certified company you also minimise your liability risks as to the compliance with social and security regulations while processing minerals.